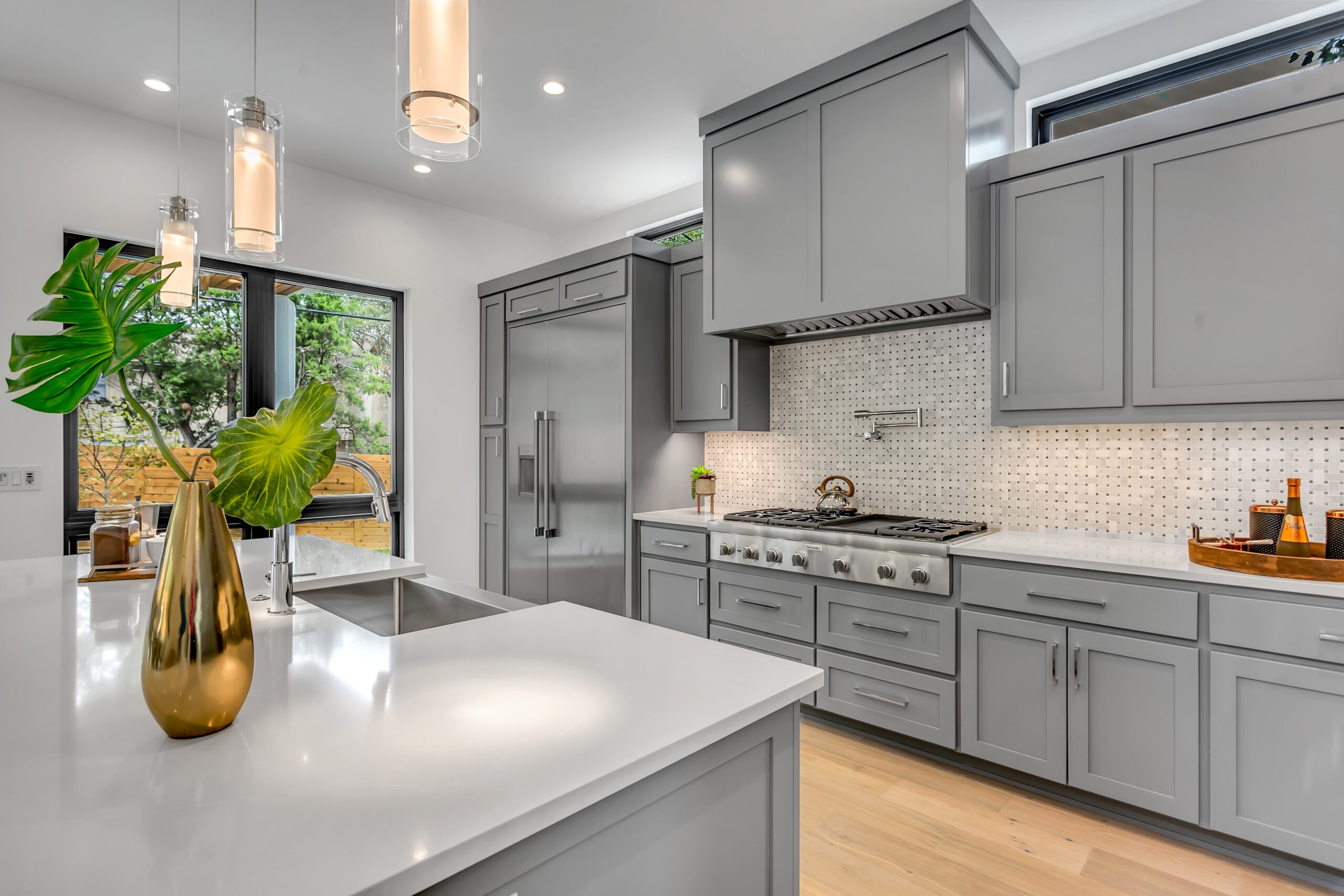 Not ready to make the leap into a full kitchen remodel? Don't let a tight budget stand in the way of a kitchen you can be proud of. We know not everyone is ready for that level of investment, however there are a few tricks we have up our sleeves to make small changes feel like big improvements. So, whether you are looking to fake a kitchen facelift or just add your touch to a kitchen, we have just what you need to get the job done.
A little paint can do a long way
One of the most expensive parts of a kitchen remodel can be new cabinets. Many homes have cabinets in excellent shape that can be restored to new heights with a little touch of paint. A dark and dingy kitchen can look model and fresh with a coat of white paint over your cabinets. Replacing a red accent wall with a calm and subtle yellow pastel can make a kitchen feel bigger. Never underestimate how a can of paint can completely transform a room.
Add accents that feel like art
Open shelving, removing cabinet doors or adding a shiplap wall can be both cost effective and stunning. If you have beautiful dishware and kitchen ware to show off, open shelving or the removal of cabinet doors is a fantastic choice allowing both your kitchen to feel less cluttered and your dishware becomes a centerpiece. Shiplap is a very popular way to create an accent wall with a natural feel. Both options, along with countless others are quick additions with big statements.
Let there be light
Replacing a beat-up fixture is an obvious way to revamp a room. A well-lit chandelier with a pop of color can make a space look inviting and updated. Pendants offer great light for cooking while adding a touch of flare. Don't forget about your cabinets. Adding under cabinet lights is a small investment with a big impact.
Get creative
Hate your tile but cannot afford to replace it? Grab a paint brush and a complimentary can of paint and stencil on a pattern that gives your tile a fresh look. You can find a variety of stencils online and with a little elbow grease to prep, you can restyle your kitchen with this simple update. In the time it would take you to remove half your tile…you will be done with this gorgeous upgrade.
We could spend all day talking about back splash upgrades, window treatments and tile options, but we don't want to keep you hear all day. These are just a few upgrades we wanted to share that can be done on a budget. Kitchen updates don't have to be the price of an IVY league education. Just follow a few of these tips and start enjoying your personalized kitchen this weekend.