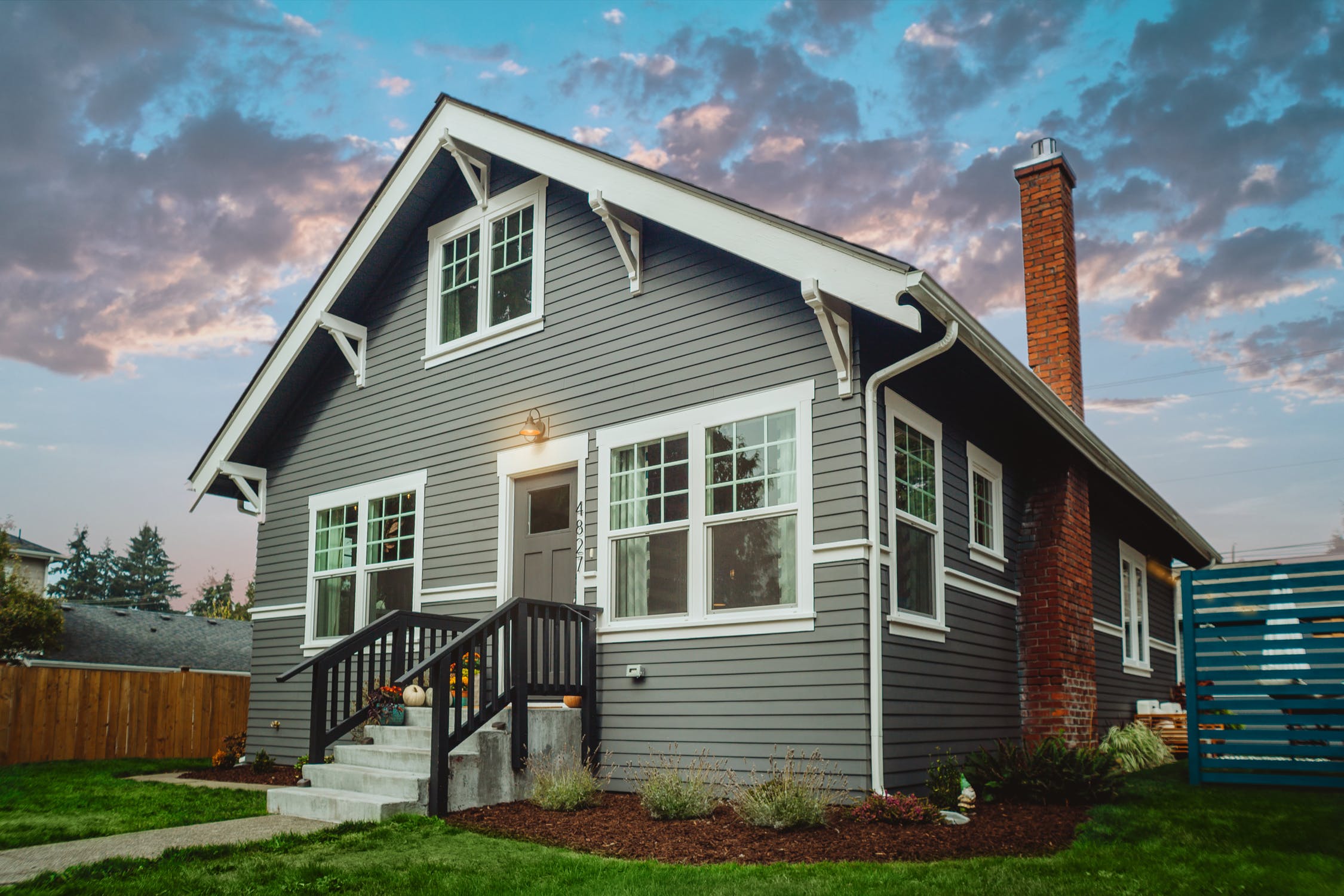 When I used to hear the turn curb appeal, I thought of large oak trees, brick pathways and immaculate flower beds…so basically…I saw a HUGE expense. Might explain why for years I avoided the topic and dealing with the necessary changes to my less than stellar front yard. Now, years into my home renovation experience I have learned that so much can be done with small improvements in your front yard. It is all in the small details.
Adding curb appeal to your house not only makes it easier to sell (someday), but it also gives your home a nice and finished look, like the home around the corner you secretly envy. When deciding on which upgrades to make to your house, consider what your house currently looks like and what will look best with it.
A few inexpensive updates you can make are:
Give your front door a new coat of paint with a pop of color. Don't be afraid to go bold and bright, however don't rely on a color swatch taped to your door to make the final decision. Use apps like Front Door Paint to get a visual of your color choice ahead of time.
Refresh a few of your plants out front with some fresh greenery and flowers. se plants to accentuate and frame key visual points, like windows and entryways, and if you don't have room for a standing planter, hook up a hanging one. Even just one pretty plant arrangement can significantly add to your home's exterior appearance.
Upgrade your house numbers with a new modern look. Choose a font that aligns with the architecture of your home but that is also fun and creative enough to really catch your eye. Even the least skilled among us with find this a simple update anyone can do.
Add new door hardware with something that makes you excited to walk thru the door. This super quick and noticeable upgrade can really transform your entrance. Choose a color that pops against your door's paint color, such as black hardware on a white door or brass hardware on a black door.
These are just a few examples of how small attention to details can give your home a curb appeal boost in just a day or weekend. I am sure your home already has plenty of beautiful elements, why not accentuate them with a few finishing touches to help elevate your home. A little time, elbow grease and effort goes a long way and I think you'll be amazed by the results.