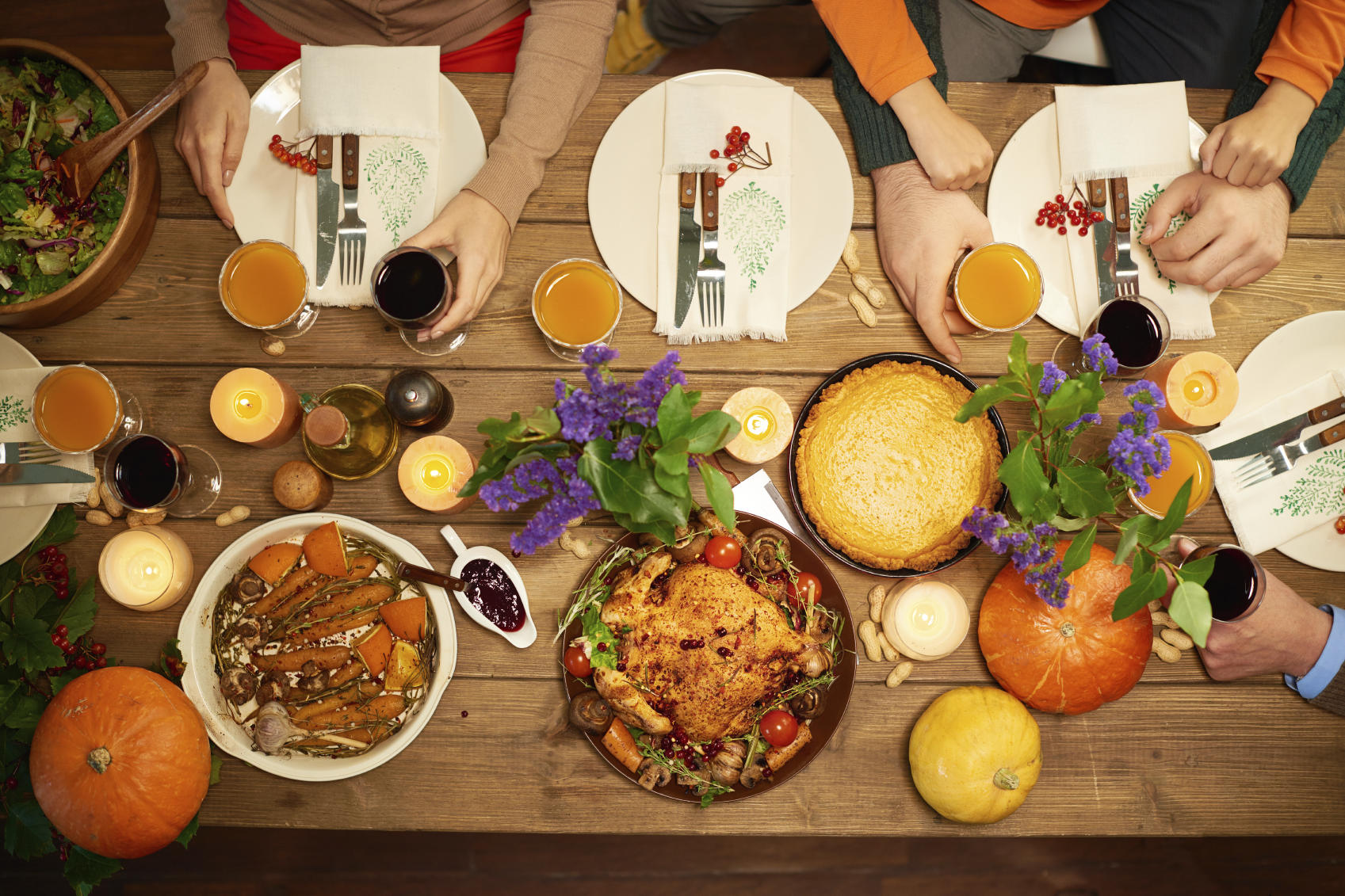 Spice up your holiday table with some decorating tips from the experts.
The holidays are now in full swing and we all starting to plan what we will be serving to our friends and family. As important as what we serve is what we serve our meals on. How will you decorate your edible masterpiece? Whether you want to include traditional Thanksgiving colors or opt for something unexpected, there is always something new to discover.
The ideas are endless. Just one quick search in Pinterest can easily overwhelm anyone looking for a little direction. So instead of giving you another list of possible options, we will be giving you tips to incorporate the holidays with your favorite year-round decor.
Add a cozy touch
The holidays are meant to be playful and relaxing, so add to the cheerful theme with whimsical accents like with holiday themed candlestick holders mixed in with traditional fall decor like pine cones and wooden accents.
Make your table green
Adding a nod to the great outdoors to your holiday table with rustic accents like branches, mismatched chairs and a craft paper as a table runner, so your guests can write what they're thankful for at their seat. You can also incorporate pops of color with bunches of poppies and mums in your centerpiece, which will make your holiday table setting look fresh and organic, whether it's inside or outside.  For an inexpensive accent, instead of pumpkins, add some apples into the mix.
Personalize dinner for your guests
Give your guests a memory to begin their meal by adding a Polaroid style photo to each place setting that's unique to each guest. Not only does this create a fun opportunity for your guests to go down memory lane, but it also gives them a fun memento to take home.
Take your meal outdoors
Weather permitting, for a truly unique holiday meal, take things back a few notches with a picnic-style table—no chairs required. Grab your coziest blankets and pillows for your family and friends to relax on for a more intimate and casual meal. Pair some plaid napkins with plates matching your main decor colors to create a cohesive, rustic and holiday feel.
Play up simple elegance
Playing with bold napkin patterns or elegant napkin rings can make a simple place setting stand out. Try a red and white striped napkin, and an elegant white plate topped with a festive pomegranate.
Mix and Match
The best part of shopping is finding a real gem in the clearance section. Finding beautiful plates in clearance section can easily be matched with a bowls you had handed down from your grandmother. The key to a mix and match table is playing with color. A magnolia leaf garland laid down through the center and highlighted with persimmons makes for a festive seasonal arrangement.
Hopefully this sparks your creativity for your upcoming holiday party. Playing with small details can make a big impact on your holiday party. Just the right amount of sparkle or rustic accent can make a table go from an everyday dinner to holiday perfection.